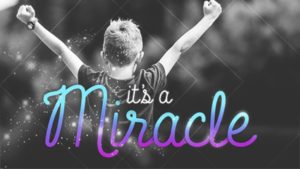 "I Give Up!"  These are words that are not easy to utter, but sometimes are spoken by those who are facing a situation that they think is impossible.  When things seem to be inevitable, it's easy to think, "It's all over."
This week the children learned from a widow who lost her son to death.  In the middle of her son's funeral, Jesus suddenly shows up and does a miracle.  We will learned that if God can raise someone from death to life, He can surely transform anything in our lives!
All it takes is for us to experience His power, a little faith, and a willingness to give Jesus control.  When Jesus shows up on the scene, "It's Not Over!"
"Be still, and know that I am God!…" –Psalm 46:10
When God Is In It It's Not Over!
---
Be sure to join us on Facebook:
Check out some of the great video's/pictures we have posted!!
Cornerstone Kid's Rock, stay up to date with our children's ministry.
---
Helpful tips for Biblical Parenting 
Sometimes children want to draw their parents into a fight.  Read this article and see what to do when kids want to fight.